Corporate One and Sherpa Technologies are proud recipients of this year's ePayResources Innovation in Payments Award. The award honors exemplary leadership in the advancement, implementation, or promotion of electronic payments, and it acknowledges the ways we are advancing real-time payments opportunities for credit unions.
Along with this award from ePay, the Credit Union Times recently called us "one of the industry's real-time payments strategy leaders," and, last October, Corporate One and Sherpa received EPCOR's Innovation in Payments Award. These honors highlight the work our Corporate One family, including our CUSOs, is doing to support the industry with leading-edge solutions, insights, and resources to help credit unions maximize their digital transformation, exceed member expectations, and remain market competitive.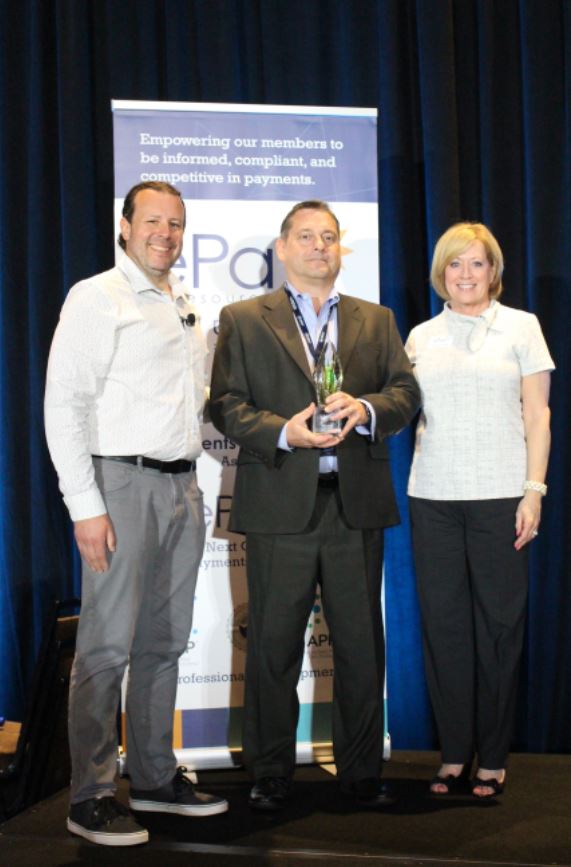 Toby Thomas (center), Corporate One's VP, Product Market Strategist,
accepts ePay's award on behalf of Corporate One and Sherpa.